Stolz haulage and logistics service
Utilising resources intelligently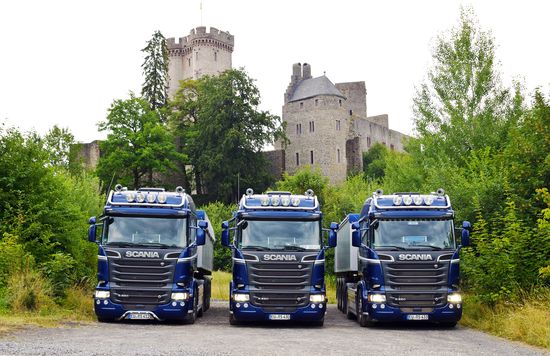 The Stolz company has its own modern and powerful fleet, a selected pool of forwarding agents and long-term, comprehensive logistics experience in the transport system.
Use these resources to your advantage, and not only when you want to transport large delivery volumes rapidly and professionally.
The available vehicle superstructures include aluminium and steel tippers ranging from 28 to 50m³ for bulk material transports, and structures for silo transports. 80% of all our vehicles already meet the strict Euro 6 pollution standard. The current Stolz fleet comprises 50 articulated and 1 tandem trucks.
Added value through service:
We can implement "free on board" ship loading and "free on train" railway carriage
We are "Niwo Certificate" listed for gypsum transports from the Netherlands (non-residential use)
We are authorised exporters for the simplified customs processing regarding exportation of our products to all other countries. In general therefore, we can ensure immediate handover of the export declaration
We have a waste transport permit without restrictions for all of Germany
We have a "Niwo Certificate" (waste transport permit for the Netherlands)
Added value through telematics:
The position and technical condition of all vehicles can be permanently monitored.
This permits highly efficient management of the entire vehicle fleet. The results are drastically reduced energy consumption, peak efficiency and extremely high environmental-friendliness.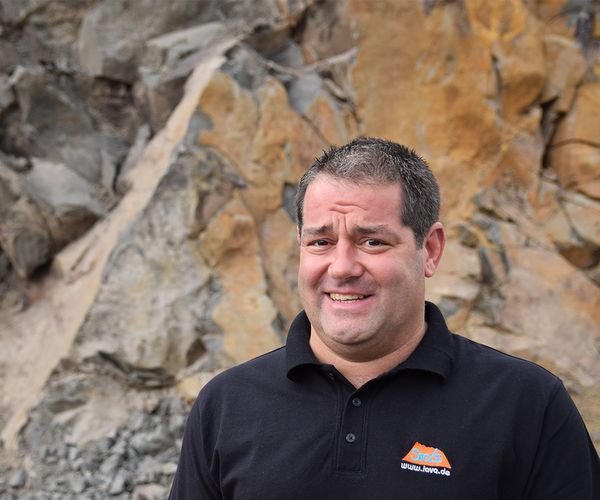 Your direct contact for all logistic questions:
Dirk Kaufmann
Fleet manager
Tel: +49 (0)6593-2 08 20 10
Fax: +49 (0)6593-2 08 20 11
Mobile: +49 (0)177-3 88 56 79
E-Mail: Kaufmann@lava-stolz.de