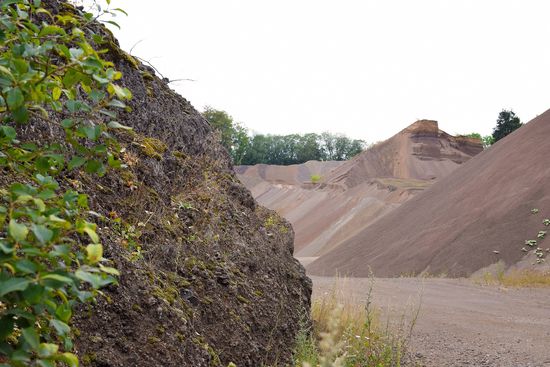 ... Creating a better good climate!
We develop roofing and tree substrates according to this motto. The main component of the product line here is the extremely light and porous lava from the Kirchweiler lava plant specially excavated for this application area, a lava that is extremely grain stable, despite the high pore volume.
The dosing of the appropriate grain sizes and the application-specific addition of e.g. pumice and controlled verdant compost, results in the proper "mix" for high water storage volumes and low material weight.
Our productline substrates:
| | |
| --- | --- |
| Designation: | Use: |
| Terrapor M | For single layer vegetation |
| Terrapor E | For extensive multi-layer vegetation |
| Terrapor I | For intensive indoor and outdoor vegetation |
| Terrapor B | For tree planting and roadside greenery |
| Terrapor F | For landfilling with intensive vegetation and as a mineral substrate base |
| TerraPor S | for greenable surface reinforcement |
In addition, our special lava mixtures guarantee spatial stability and frost resistance of the substrate, minimising subsequent sagging of the course layer. The selected vegetation is thereby sufficiently supplied with water even during low-precipitation periods.